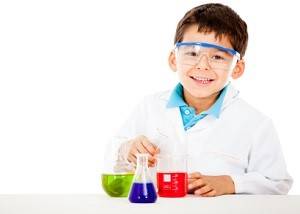 VIRTUAL CHEMISTRY
Grades 4-7
WEEK 8: August 10-14 | AFTERNOON SESSION | 12:30 -3:00 pm
Introduce yourself to the general principles of chemistry. This camp will explore atomic structure, chemicals, formulas and electrical bonding. We will conduct experiments and learn why things react how they do when molecules, chemicals and gases are combined. Who knows, you may create the next great potion. Join us as we have fun learning about the world we live in.
Supplies will be available for pick-up at the LFJCC. If you are attending from outside San Diego County, please sign up at least one week in advance and contact us so that we can make arrangements to have them mailed to you.
Price $280 Member Price $240 (per session)
REGISTER NOW!