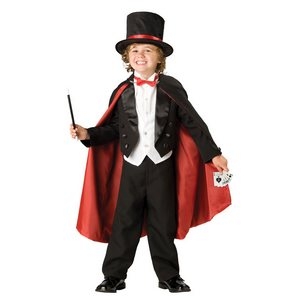 VIRTUAL MAGIC CAMP
Grades 4-7
WEEK 6: July 27-31 | MORNING SESSION | 9:00 -11:3:0 am
Abra kadabra! One of our longest running and most popular camps, Magic camp offers campers the ability to get a plethora of different magic tricks, and learn how to use each and every one to put on a spectacular show! In addition to these many tricks, we will also be building their magical wardrobe with a variety of magical crafts, and having lots of fun magical games to test their knowledge and skill as magicians-to-be and as campers who just want to have a lot of fun!
Supplies will be available for pick-up at the LFJCC. If you are attending from outside San Diego County, please sign up at least one week in advance and contact us so that we can make arrangements to have them mailed to you.
Price: $280 | Member Price: $240 (per week)
REGISTER NOW!