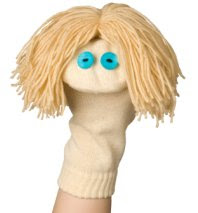 VIRTUAL PUPPETRY
Grades K-3 | 4-7
WEEK 1: June 22–26 | MORNING SESSION | 9: 00 -11:30 am (Grades 4-7)
WEEK 1: June 22–26 | AFTERNOON SESSION | 12: 30 -3:00 pm (Grades K-3)
WEEK 3: July 6–July 10 | AFTERNOON SESSION | 12: 30 -3:00 pm (Grades K-3)
Spend a week exploring wonders of puppetry. Join us as we will build puppets from socks, paper bags, and recycled materials. Our talented instructors will show the campers how to make these puppets come to life. We will also create a puppet show, to delight the family, for hours after the camp has ended.
Supplies will be available for pick-up at the LFJCC. If you are attending from outside San Diego County, you can contact us and we will make arrangements to have them mailed to you.
Price $280; Member Price $240 (per session)
REGISTER NOW!