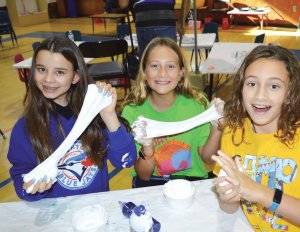 VIRTUAL SLIME FACTORY
Grades 4-7
WEEK 2: June 29–July 3 | MORNING SESSION | 9:00 -11:30 am
Slimy, smelly, and just plain audacious…Slime factory is the scientific study of all that's NOT allowed at the dinner table. Join us for an insanely hilarious journey down some of the slimiest paths imaginable! Slime time is the best time.
Supplies will be available for pick-up at the LFJCC. If you are attending from outside San Diego County, you can contact us and we will make arrangements to have them mailed to you.
Price: $280 | Member Price: $240 (per week)
REGISTER NOW!