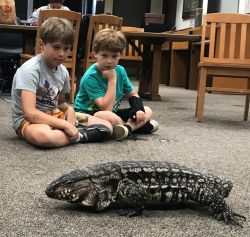 CAMP HEVRA TRADITIONAL (Friendship Group)
Grades 4-7
SESSION 1: June 21–July 2
SESSION 2: July 5–16
SESSION 3: July 19–30
SESSION 4: August 2-13
FOUR 2-WEEK SESSIONS
Hevra campers have a great summer ahead filled with a wide range of activities such as crafts, sports, music and water fun! One week of each two-week session will feature a unique program based on a special theme.
SESSION 1: June 21-July 2 YOUTUBE™ MINECRAFT VIDEO
Gaming on YouTube™ is a really big thing these days, and why wouldn't it be? It combines two activities kids are into! Campers will be playing this thrilling game while in front of the camera, as well as taking short lessons in acting so their personalities show through during the game. This will lead to making the highest quality video they can. Does your child have what it takes to be the next big YouTube™ gamer?
Campers SESSION 2: July 5-16 Farm to Table
A cooking camp that is guaranteed vegetarian and organic! We will be working with fresh and wholesome ingredients to make food that is tasty, healthy, and has a minimal impact on our environment. We teach campers how to make really good food that you wouldn't believe is as healthy as it is. In addition, we will also give campers the opportunity to start growing a plant of their own, and teach the campers cool tricks such as composting to keep the soil for their plants at its best, because as with our own diets, what you feed your plants matters!
SESSION 3: July 19-30 Get a Clue
Based on popular mystery series such as the Nancy Drew and the Hardy Brothers, Get a Clue camp will see campers confronted with a new mystery to solve each day, and it will take teamwork, a good eye, a nose for trouble, and a good head on your shoulders to get to the bottom of things and solve the mystery. Does your sleuth have what it takes to take on our mysteries?
SESSION 4: August 2-13 Robotics
Introducing our newest camp for the engineers and builders of the future, Robotics camp! This week-long camp will teach campers the fundamental concepts of robotics, as they make basic robots to perform a variety of functions. This camp is in line with the STEAM (Science, Technology, Engineering, Arts and Math) teaching. The lessons we teach in Robotics camp will give your child a head-start toward not only being successful in any future technology-based classes but also help them build a love for science and technology that could guide them into what could later become a promising career in the ever-expanding and infinitely marketable tech industry.
Our traditional camps will all be modified this year due to the COVID-19 restrictions placed by the State, and recommendations from the Regulatory Agencies.
For each of our traditional camps, steps will be continually undertaken to keep groups from intermingling and proper hand washing and sanitizing will be practiced throughout the day. For group sports-type activities with minimal physical contact (volleyball, softball, kickball ), the equipment and players' hands will be cleaned as often as possible and especially before and after play. Where physical contact is difficult to prevent (basketball, flag football) the activity will be offered in the form of an individual drill rather than a competitive sport activity. For those camps using shared items, sporting equipment (e.g. Tennis Rackets, baseball bats), etc. will be properly cleaned and disinfected between uses. We will provide each camper with dedicated equipment when feasible.
Arts and crafts will be offered as a small group. The use of art supplies will be limited to the 10-12 campers in the group. For items that can be reused, they will be wiped down before and after use.
Because we will be unable to have field trips or travel, campers will participate in a newly built curriculum for summer fun. Families will receive our camp calendar with themes for dress-up days and guides for special projects.
We are pleased to allow campers to use our outdoor swimming pool at the JCC. We have created safe protocols for pool use. This includes limiting the number of campers who may use the pool at any one time, and staggering the groups' entries and exits into the pool area. Camp groups will have segregated changing areas which will be continually disinfected throughout the day.
Campers will have time to work with specialists (art, music, Judaics). Most of the specialists will be appearing virtually. If the specialist is available to come on-site, they will be wearing appropriate protective equipment and will stay physically distant from the campers.
Price $1,100; Member Price $950 (per session)
REGISTER NOW!