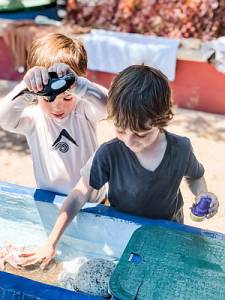 CAMP KESHET - SPANISH IMMERSION
Ages 3 & 4
Two 4-week sessions:
Session 1: June 19 – July 14
Session 2: July 17 – August 11
5 half days or 5 full days
Studies show that bilingual children have increased self-esteem, improved acceptance of other cultures, and improved ability in learning math and science. Join this proven language immersion program where preschoolers enjoy all the adventures Camp Keshet activities, only speaking and listening in Spanish! Designed for campers with little or no Spanish knowledge.
Price:
5 half days: $1,770 | JCC Member $1,440
5 full days: $2,385 | JCC Member $2,050
REGISTER NOW!