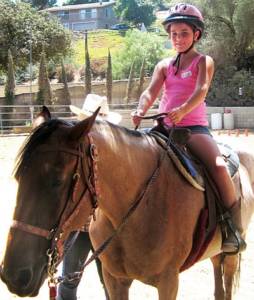 HORSEBACK RIDING
Grades 3-5
August 15-19
Post-camp Week 1
One 1-week session:
*Additional waiver must be signed to participate.
All aspects of horsemanship and sportsmanship are taught in the fun and safe environment at Rockin' L&D Ranch. Everyone rides every day! Camp includes special guest speakers, arts & crafts, equine care, and more. On the last day, campers participate in a horse show and mounted drill team demonstration (intermediate riders). At the end of the week parents are invited to a showcase of what the campers have learned.
Price: $725 | JCC Member $625
REGISTER NOW!